The latest billionaire in the fashion industry, Michael Kors has certainly achieved a great fortune of both money and respect the past few years. His designs are critically acclaimed and adored by every fashionista on the street. However, analysts are anticipating this admiration to soon cause the fashion house its own destruction.
In a very short while, the designer has managed to create a global buzz around its products, especially dominating the handbags and watches sales. Literally everywhere, Michael Kors goods are quite sought after, especially due to its three-tier price points - a high-end department store brand, a middle-market brand, and discount outlet stores. While this strategy may have worked in MK's favour so far, it could also easily backfire.
As history may repeat itself, Tommy Hilfiger peaked in the 90s and unfortunately experienced a downward inclination when people realised that it just wasn't exclusive anymore. While growing up, I witnessed Tommy Hilfiger EVERYWHERE. Everyone had a wallet or footwear or polo shirts or all of the mentioned from Hilfiger two decades ago. But slowly, the hype just expired. Because it was everywhere, it lost its value.
When thinking of high end luxury goods, a chunk of the crowd opts for affordability, which no doubt, Michael Kors offers. However, now that everyone possesses an MK, the brand is gradually losing its exclusivity and grandeur. Its simply omnipresent- causing people to question the trends. No one wants something that everyone already has. I'm afraid this phenomenon may cause MK more than just a few bucks.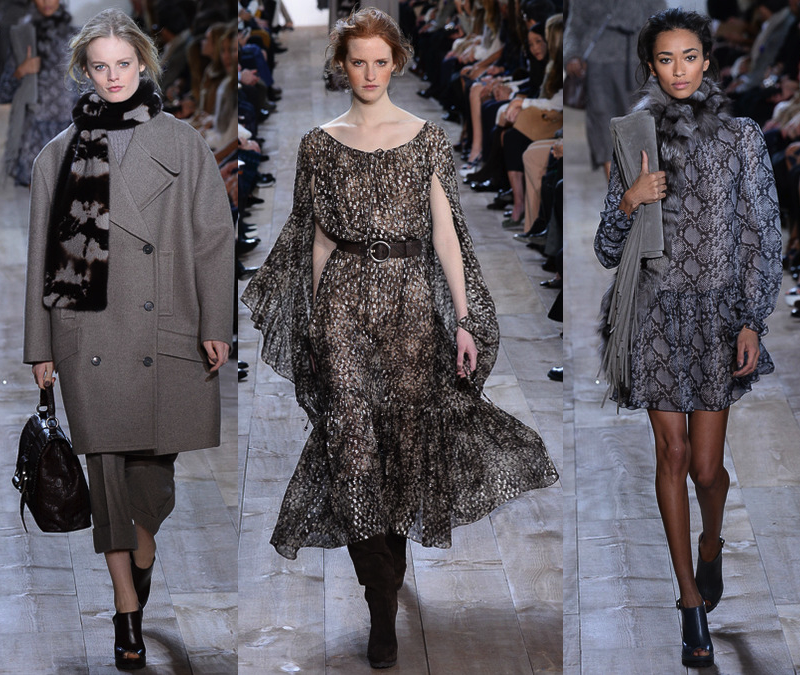 Also, it is widely believed that Michael Kors is evolving, not creating designs. His Spring 2014 and Fall 2014 collection was practically cut from the same cloth (pun intended). Easy printed dresses cinched with a leather belt, simple cotton shirts tucked into A-line skirts, pastel palettes - it was mere maturation. I hope we get to experience something novel next season because we all know how much Michael Kors is worth in the industry and I'd hate to see that assessment crumble.
You guys should definitely check out the Forbes article by Robin Lewis
here.
He's quite genius. Please do comment below to let me know your verdict on this debate.